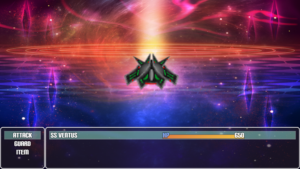 I made this little game in about a week. It was a TON of work and a TON of fun! I made it for the RPG Maker Learning Together Gam Jam: http://forums.rpgmakerweb.com/index.php?/forum/161-learning-together-game-jam/.
Here's a link to my post on that forum:
http://forums.rpgmakerweb.com/index.php?/topic/70528-game-jam-ss-ventus/
Download Link: https://www.dropbox.com/s/d45ou8x55oihc3d/SSVentus.exe?dl=0
Here are the game details:
Story:
Your home planet is at war and things are not going well. You're an amazing engineer, but a shortage of fighter pilots is forcing you out into the battlefield. And all they can give you is a scout ship – the SS Ventus.
You: "A scout ship?! Not even a proper fighter?!"
Commander: "Yeah… well, we've upgraded it. It now has basic weapons and shields."
You: "You say that like it's a good thing!"
Commander: "Oh, come on, you're an engineer. You can make upgrades."
You: "With what material?!"
Commander: "Good luck! Command out…"
You: "…?!"
You: "…"
You: "Hmmm… upgrades…"
Gameplay / Features:
Instead of just blowing up enemy ships, you fly around and disable them. Then you can board the enemy ship which has a procedurally generated interior. Defeating enemies within the other ships gives you weapon components you can use to upgrade your weapons. You can choose one of 4 weapons from the locker on the SS Ventus. On the enemy ships, you'll also find ship components you can use to upgrade your ship. You can return to your ship at any time through the menu. When you've upgraded at least one of your weapons and fully upgraded the ship, you'll gain access to the final enemy warship.
Screenshots: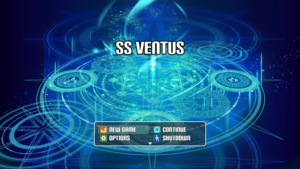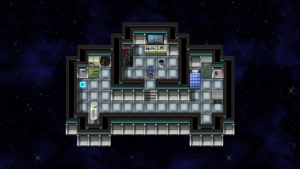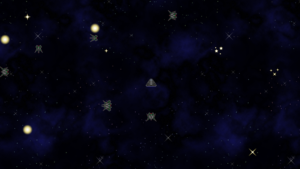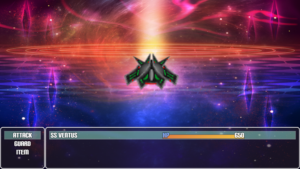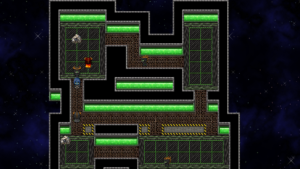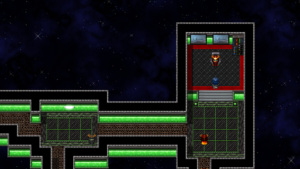 Credits:
Game design / Story / Ship sprites / Enemy ship battlers / etc.:
Quantum Phase Tech
Plugins:
SumRndmDde
http://sumrndm.site/
Yanfly
http://yanfly.moe/
Sanshiro
http://forums.rpgmakerweb.com/index.php?/topic/51808-map-generator/
[Map Generator]
Music:
Cinematic Soundtrack Music Pack
[Copyright](C) 2013 Joel Steudler
RPG Maker 3 Music Pack
http://www.rpgmakerweb.com/a/music/rpg-maker-3-music-pack
Tileset:
Futuristic Tiles
[Copyright](C) 2012 ENTERBRAIN, INC; artist Celianna